Quads, Tractors, ATV Parts and Machinery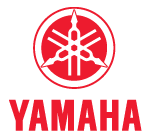 Official Dealer
About Us
Welcome to McKay Brothers, suppliers of New and Used Quad Bikes, Tractors & 4x4s, ATV Accessories, Farm Machinery and Yamaha Power Generators and Water Pumps. We also provide a complete repair and maintenance service.
We supply Quads and ATV Accessories throughout Northern Ireland and The Republic of Ireland.
All our prices are exclusive of UK VAT.
Copyright 2021 McKay Brothers